As already announced two weeks ago I finally had some time to populate and test some PCBs.
viewtopic.php?p=428073#p428073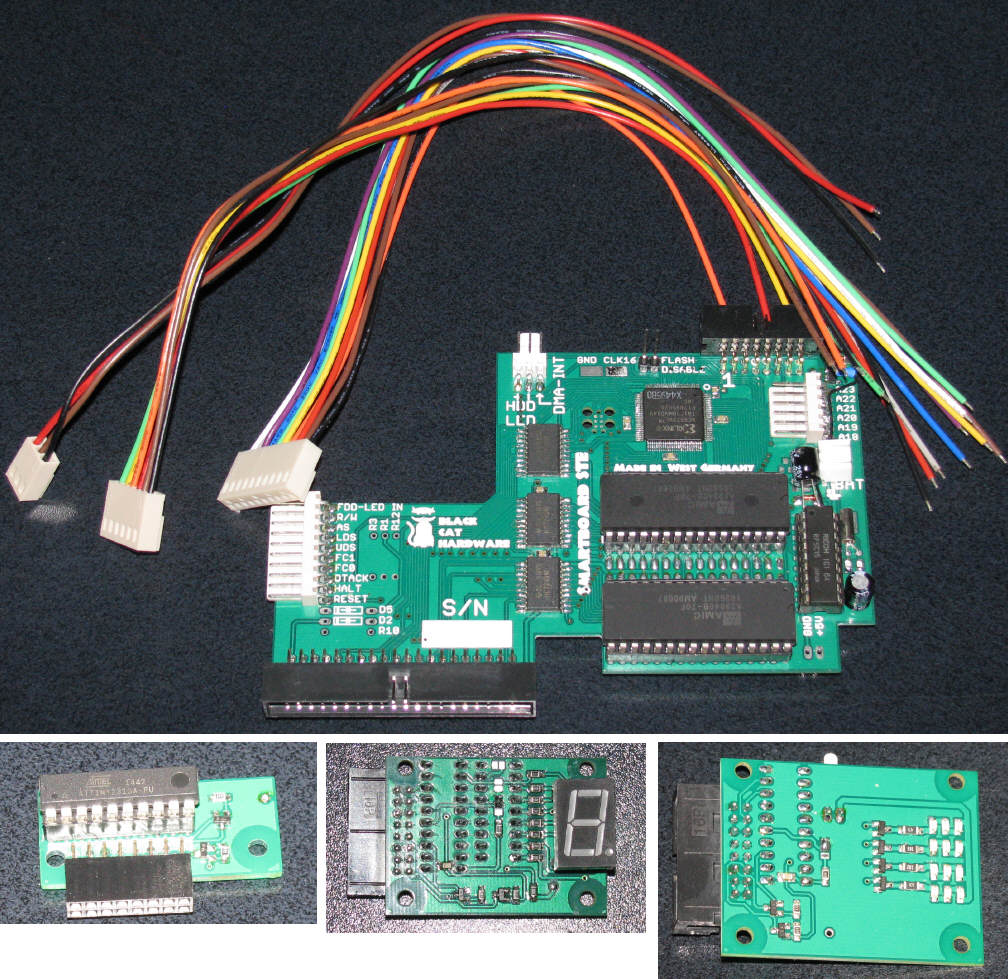 SmartBoard STE is an extension for Atari 520/1040STE. No other machines!
It fits between the floppy disk drive and the mainboard. The TOS ROMs on the mainboard need to be removed.
SmartBoard STE extends the STE by:
one Atari Falcon030 compatible IDE port
FlashROM for 3 (up to 4) TOS/MagiC compatible operating systems
Atari Mega ST/Mega STE compatible, battery backed RTC
Switching the operating system is solely done via the STE's keyboard. No mechanical switches or jumpers!
If you want to use the FDD LED in the right top corner of the keyboard for FDD
and
IDE (HDD) activity then there is a solution. SmartBoard STE is already prepared for that task.
You need some soldering skills and equipment to connect the cables.
I hope to find some time to assemble HD-Kit PCBs for Atari 520/1040STE the next days. These can be used in conjunction with SmartBoard STE!