Here's a new image color remapping tool running in your browser (JavaScript):
http://tool.anides.de/remap.html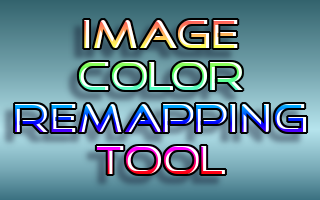 Please download the following two images for a short tutorial:
http://tool.anides.de/ad.png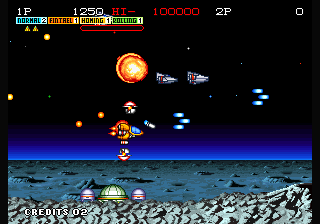 and
http://tool.anides.de/d32-palette.png

After having downloaded those images use drag and drop to move the first image (ad.png) into the browser window. The image will now be displayed with different colors. The default palette which the image has been remapped to consist of 16 colors (Dawnbringer 16). The colors of the palette are displayed right below the image.
A blue circle on the right side of the image can be slided left and right to have a look how the original image looks compared to the original.
As a next step drag the second image (d32-palette.png) into the browser. Now the colors of the second image (Dawnbringer 32) will be taken as the new palette to remap the first image. So any image with 'palette' within the filename will be taken as a target palette. Please note that IFF images will work for the source image and the palette as well.
Additional functions:
- Reset the palette to the default one by double clicking on the image.
- Save the remapped image as an IFF image by using the right mouse button.
Please be aware that you should use only small images and palettes with less or equal 256 colors for the remapping.
Hope this is useful for any development and stay tuned for more options...
Edit: default start image added.